18 Hours in New York City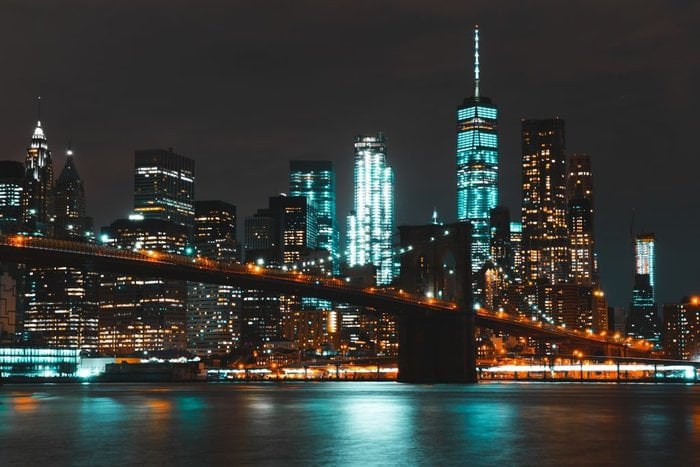 The Big Apple..
With 18 hours to burn on my last business trip, it was non-stop right upon arrival at LaGuardia; in this mad world of a city.
Mind you, 18 hours in New York is a lot, in my opinion! So, I arrived just about 11am on a Tuesday morning (Yes, Tuesdays, just like Saturdays everywhere else, is just as fun in NYC), and immediately begun playing catch-up to my work event in Manhattan. The event started at 9am, but no flights from Austin arrived earlier.
12:49pm - Arrived to Premiere Vision NYC
5:00pm - Official work day ended
5pm - 6:30pm - Uber to hotel, shower, change of clothes
6:45pm - The Night officially kicked off
My nights in New York always start out the same way (since 2011). My little New York ritual is dinner & drinks at 21-Club firstly. 
Thereafter, I can basically explore, if no plans are set in place. I love to explore solely based off recommendations by industry workers (i.e Bartenders & Waiters), unless in the occasional instance I have an acquaintance who grew up or lived in the city of visit. This time around, June Kim (actual person) recommended my 2nd stop.
I believe the true beauty of exploring a city for the first or eleventh time, is digging into the inner culture and locals hangout. No touristy stuff.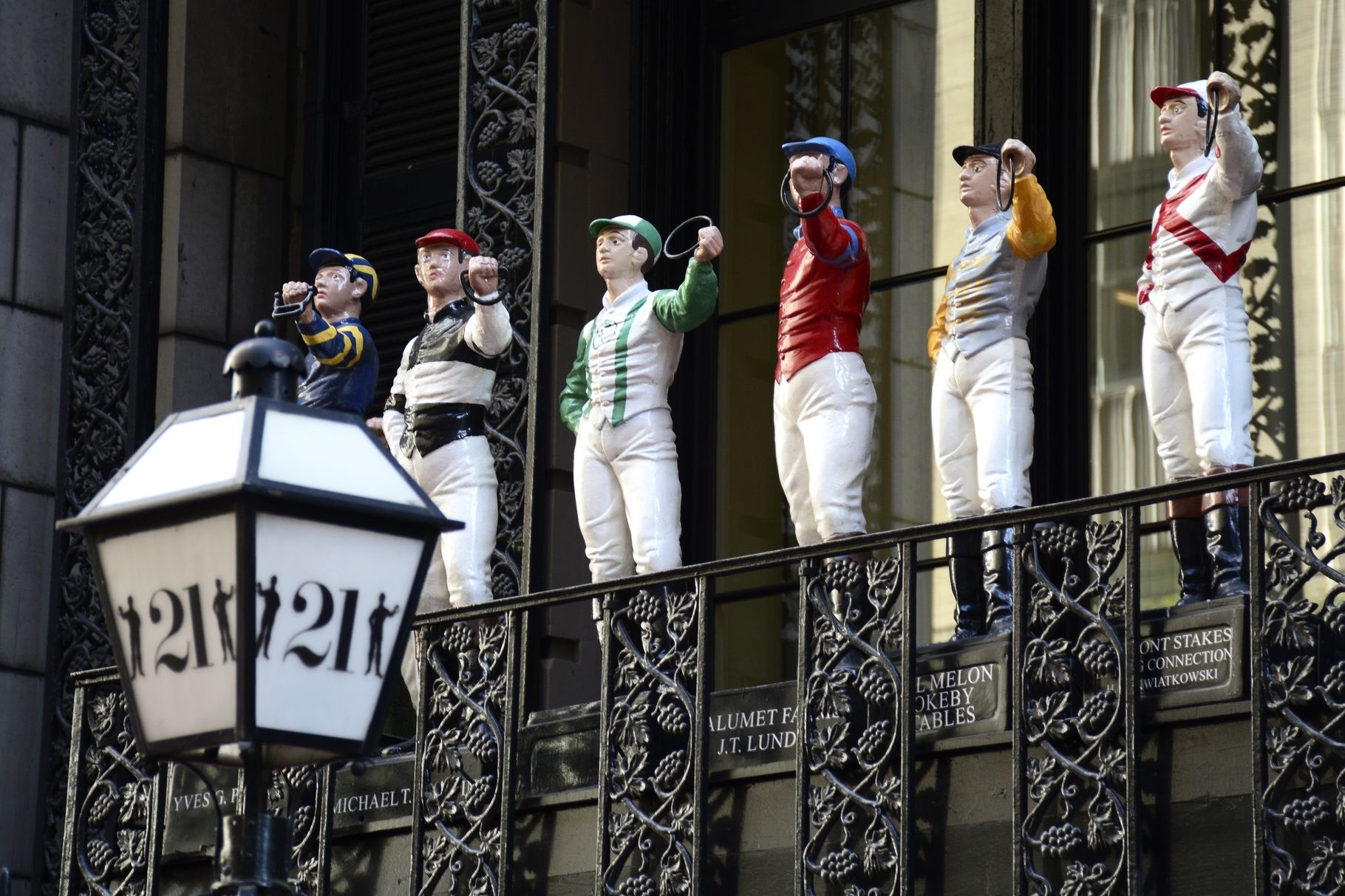 As noted earlier, this is my (must) visit location on any trip to New York. Having said that (again), what's not to love about 21-Club? with 3 distinctive sections, you can tailor your visit to according to your desired vibe or engagement. Upstairs at '21', where I celebrated my 23rd birthday is a more formal dinner setting. Bar '21' & Lounge, on the main level, is always set for excellent cocktails, small bites, and a relaxing vibe.
The main level also hosts the 'Bar Room'; one not as formal as Upstairs at '21'. However, a jacket is still required for all males who wish to enter/dine in this section, just as above.
I personally find it heart-warming to find establishments that actually insist on all things proper. 
On my previous visit to New York, I wasn't yet Vegan. so, this was my first time at 21-Club, on a Vegan diet. Of course, I wondered if I was going to enjoy the same pleasures of excellent dinning, as I did in the past. 
I bucked into my single guest table at bar '21' - I recommend downstairs, if you're not celebrating a formal occasion, as it's a lot more relaxed and packed with guests on regular evening dinners + drinks. I noted my waiter of my new diet, after which she popped into the kitchen to have the chef whip up something special, off menu, to accommodate my diet. My goodness! Till date, it has been the best vegan restaurant meal I've had to date (Mattie's in Austin is #2). 
Call me weird, but I actually love dinning alone - Though you can hardly beat enjoying a meal with great company. 
on the flip side, for some reason beyond my comprehension, my Old Fashioned cocktail was improperly made - It tasted good though!
Normally, at 21-Club I always go for a neat Scotch. However, I have been on this Old-Fashioned quest for a good 6 months of so. Hence the choice. My goal; order an OF at every establishment, in pursuit of the perfect OF. All the while rating everyone as I go. 21-Club OF = 5. 
Overall, a very lovely dinner and few drinks it was, before setting off to Lower Manhattan to continue the evening.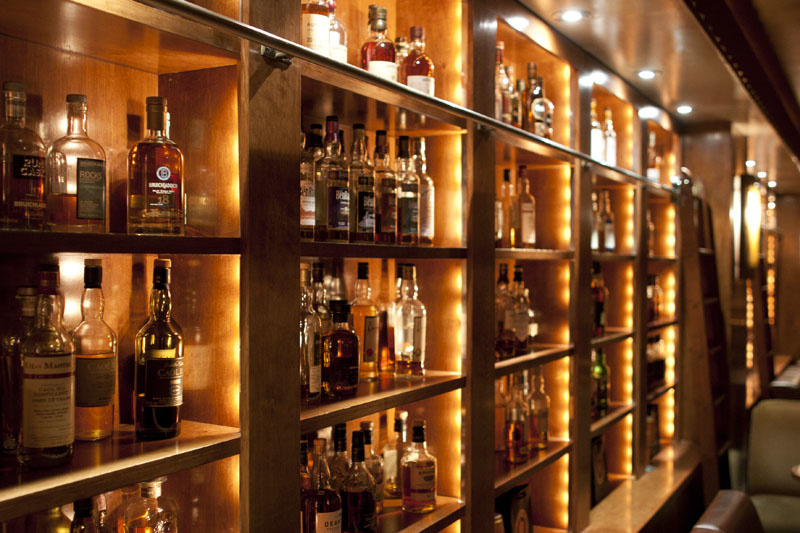 Even as an avid Scotch lover and collector (for the past 3 years), I was for the first time, nearly overwhelmed by the selection here at Brandy Library - Hence, Library, I suppose!
A beginner would certainly find oneself lost in this environment. However, the staff are extremely knowledgeable and helpful in guiding newbies through the process and offering recommendations based on your interest of past experiences. 
They have a really well laid out menu, which is extremely helpful. 
I was in a drinking mood. So, I chose to go for a flight, which consisted of various Cognac's. Cigars on site? Yes, please! 
I grabbed a Rocky Patel limited edition and quickly got to work on both, on the patio. Great people-watching spot, actually - considering the cigar and 6-glass cognac flight. 1am quickly came around in a bleep. So, the question of where next was now on the table. 
I find the best nights out on the town should start buttoned up, then gradually the buttons come loose as the night lingers on. A quick recommendation from the attendant led me a few blocks from this spot, to a not-so-glamorous (but cool) watering hole for locals. 
Live music + carefree atmosphere + volume-bartending drinks led to the jacket quickly coming off at this point. 

A quick walk from Brandy Library Brought me down to this dive bar in Tribeca. The carefree atmosphere and live band was awesome for any Tuesday night out. Especially with a few more hours to burn, before my flight back to Austin. 
Nothing extremely special. However, it was a really good time to ease off the night and chill. My recommendation, always try to find a non-glitzy place to end your long fancy night outs in new cities. (Non-glitzy, not 'Sketchy') You're on your own, if you choose the latter. 
Nonetheless, sketchy areas sometimes give the best stories (when survived). However, the actual events that lead to such 'stories' may rather not be experienced at all, if given the choice. 
Takeaway - A peek outside the box is fine. Do you really need a deep dive though? Nah!
At just about 3am, I figured I'd begin plotting my way back to Austin, starting with an Uber ride back to my hotel. A quick 30 minute rest, shower, and change of clothes was all it took. 
Sleep, you might wonder? Well, that can always come on the flight back of course! 
I find it best to completely exhaust myself before a flight, and yarn my way through airport security. I got my well deserved beauty rest throughout the entire flight and arrived Austin ready to hit the ground running. 
We landed just about 11am, and I headed straight to work at the flagship downtown, Austin. Goal achieved.