Bespoke Shirt-making // Made in Austin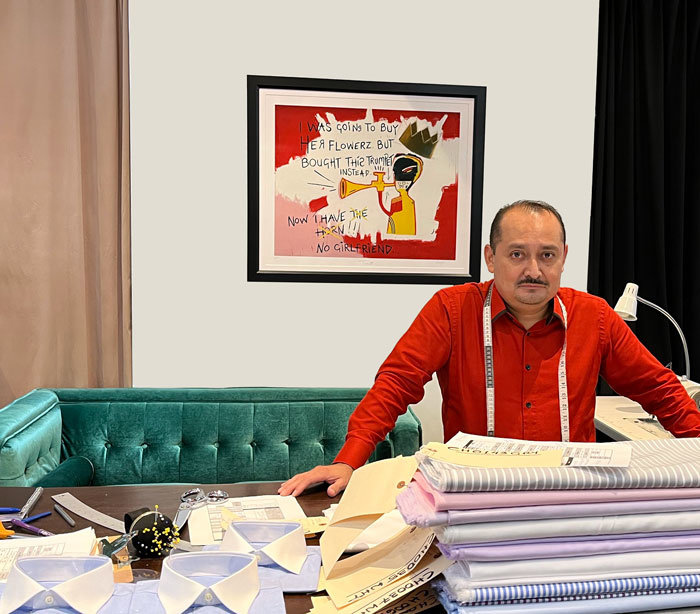 Bespoke Shirt-Making
Bespoke shirt-making lies at the heart of what we do here at League of Rebels. All of our in-house bespoke shirts are hand-cut and hand crafted on-site, at the flagship, by our Master Tailor & Head Cutter Señor Ernesto.
Working to each customer's unique and comprehensive set of measurements and stylistic requirements, garments are cut and tailored in only 2 weeks. We believe we make the best shirts in America, and our continued reputation for excellence and recognition over the years attests to this.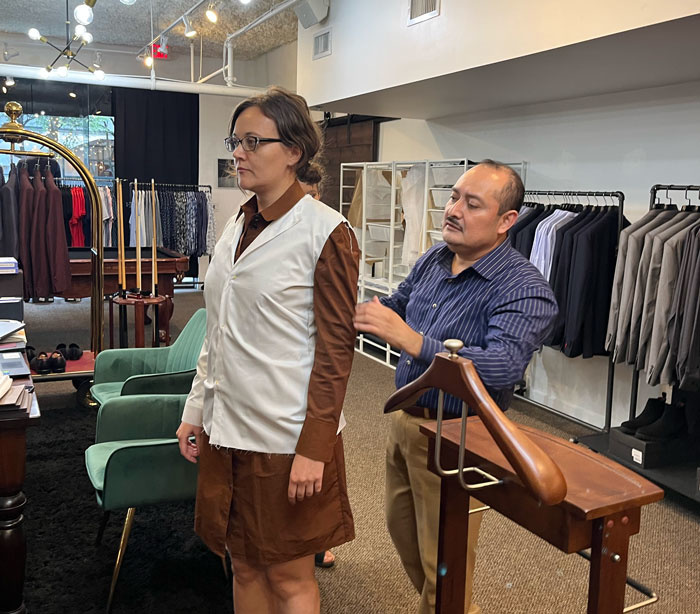 Your shirt is one of the most important components of your outfit. Worn almost every day, it is a blank canvas that can set the tone for the rest of what you have on. You put deep thought into the cut and cloth of your suit. Why not afford the same attention to your shirt? A bespoke shirt will fit wonderfully and should feel fantastic against your skin. 
League of Rebels is the only establishment in Austin to boast having its own, working cutting room on site. Our two cutters followed traditional apprenticeships into the trade and between them have almost sixty years of experience. The techniques and tools they apply to their craft today remain unchanged, whilst their experience, knowledge and fluidity continue to exceed expectations. There are no shortcuts in our bespoke process and no compromises when it comes to fit, quality and craft.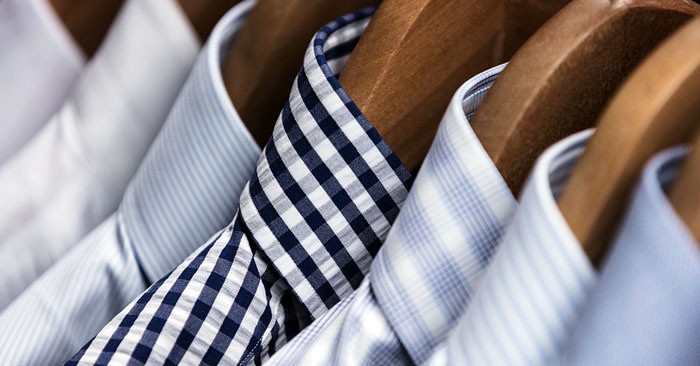 The bespoke process is meticulous and starts with you being measured by one of our cutters. Not only will he take note of your measurements, but he will also observe physical nuances of your posture. Cloth selection and style, including collar, cuff, and placket options will then also be discussed and chosen. Your cutter will then draft your unique pattern, marking in any stylistic details. This will include separate collar, cuff and body patterns. Our cutters still use belly blades to cut cloth. These enhance precision. Your cut shirt it is then skillfully sewn together by our experienced seamstress, on-site.