Icons of Style: Lessons from Fashion Legends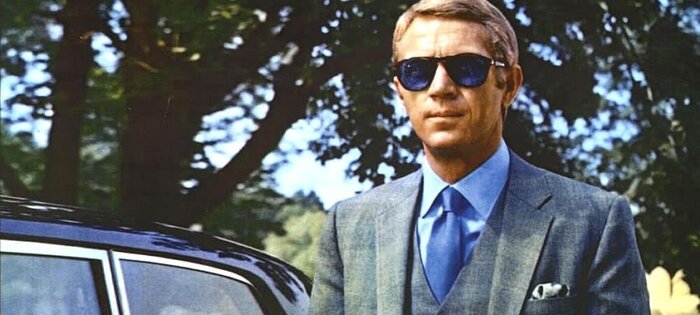 Fashion is not just about clothing; it's an art form, a statement, and a reflection of cultural shifts. Over the years, we've witnessed iconic figures in menswear who have left an indelible mark on the industry. These legends have not only shaped the way men dress but have also imparted valuable lessons on style, innovation, and individuality. In this article, we'll delve into the lives and contributions of some of these icons and extract valuable lessons that every fashion enthusiast can apply.
Cary Grant: Timeless Elegance

Lesson: Elegance is eternal.

Cary Grant's impeccable style epitomized timeless elegance. He understood that simplicity, well-tailored suits, and a focus on fit are the keys to looking effortlessly stylish. His lesson? Invest in classic pieces that will never go out of style.  



Steve McQueen: Effortless Cool

Lesson: Confidence is your best accessory.

Steve McQueen's rugged charm and rebellious spirit defined his style. He taught us that confidence in what you wear is the ultimate style statement. Embrace your unique personality through your clothing choices.   



James Dean: Rebel With a Cause

Lesson: Don't be afraid to break the rules.

James Dean's rebellious style rebelled against the norms of his time. He showed us that taking risks and challenging conventions can lead to groundbreaking fashion moments. Don't hesitate to push the boundaries of your personal style. 

David Bowie: Eccentric Innovation

Lesson: Embrace self-expression and experimentation.

David Bowie was a master of reinvention. His lesson is to embrace your individuality and experiment with different styles. Don't be afraid to mix and match, and use clothing as a canvas for self-expression.  

Karl Lagerfeld: Dapper Innovation

Lesson: Adapt and evolve.

Karl Lagerfeld was a master of staying relevant in a rapidly changing industry. His lesson is to adapt and evolve with the times. Embrace new trends while maintaining your core style. 

These icons of menswear have taught us that fashion is not just about clothes; it's about self-expression, confidence, and individuality.

Whether you prefer timeless elegance, rebellious innovation, or bold experimentation, there are valuable lessons to be learned from these legends. Take inspiration from their journeys, and use it to shape your own unique style. After all, fashion is a reflection of who you are, and every outfit tells a story.