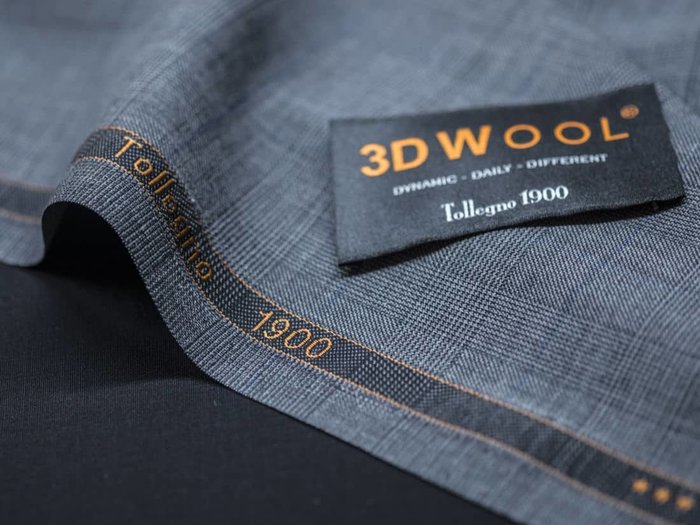 LEAGUE OF REBELS + TOLLEGNO 1900
In our latest partnership, we explore the world of 3D Wool with the Italian powerhouse, Tollegno 1900.
Tollegno 1900 is one of the main protagonists of the Italian and international textile sector, thanks to a structure containing within itself all steps of the supply chain: from the production of the yarns to the fabrics for clothing, specializing merino wool and precious fibers.
WHAT IS 3D WOOL?
3D WOOL®, a wool fabric characterized by high elasticity, presented in both mono and bi-stretch
This extraordinary fabric can reach an elasticity up to 18%, in order to guarantee a perfect fit with a performance ideal also for leisure.