Lanificio Cerruti - AW 22/23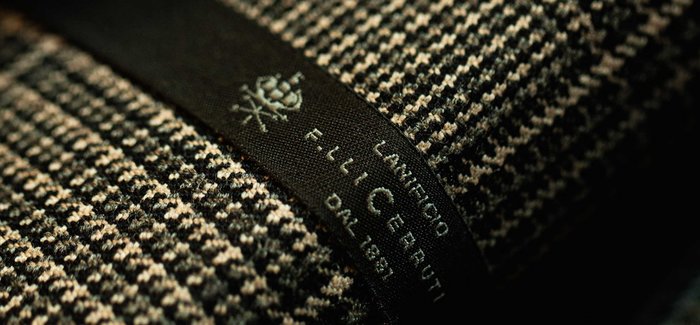 $1,000 CREDIT OFFER!
Get a credit of $1,000 towards additional or future purchases, with any 2-piece Cerruti custom suit. 
Offer valid through November 30, 2022.
QUALITY
In addition to meeting all technical specifications that make it a suitable object for use, this product is able to give a concrete response to customer demand, ensuring maximum satisfaction of their desires and expectations.
The best raw materials: only Australian wool, only Mongolian cashmere for tailoring fabrics, synthetic fibers to give the female tissues fresh style and seductivity, but also cotton, linen, hemp for new sports and casual fabrics.
From inspiration to realization, from design to the finished product, a complete production process where high technology, top quality and respect for the environment are perfectly balanced.
Everything is planned with the aim of creating men's and ladies'collections with over 4,500 qualities each season.
The Lanificio Cerruti invests a large part of its resources in the search of raw materials which comply with the quality standards of excellence. The best Australian wool and the best Mongolian cashmere are stored in a protected area at constant temperature and humidity in order to exalt their qualities and support their processing.