Made -to- Measure vs Bespoke
It's time to smarten up!
The Holiday season is over, and now a whole year is ahead, full of important events, meetings, and different encounters you would not want to miss. Getting your right outfit ready may not be such an easy task, so allow yourself the luxury of spending a little extra time on preparation.
Why tailoring?
Tailored garment is a piece of art, a limitless opportunity for self-expression. With endless choices of fabrics, linings, patterns and designs, your one-of-a-kind future tailored look is a reflection of your creativity and ambition.
League of Rebels has curated a unique bespoke tailoring experience. While you rest upon the knowledge that you are being your best you can leave the garments to us. The right fit, the right fabric, the right cut, the right response to your timing…

What is the difference between Bespoke and Made-To-Measure?


Made to Measure garment is cut from a pre-existing, standard pattern that is then altered to roughly fit your measurements.
In our custom tailoring program we offer the finest and sophisticated Italian and UK fabrics of highest quality for shirts, jackets, vests, and suits. Those are luxurious products from the finest yarns of cashmere, merino wool, cotton and linen. Custom tailored garment will take anywhere from 2-8 weeks for delivery.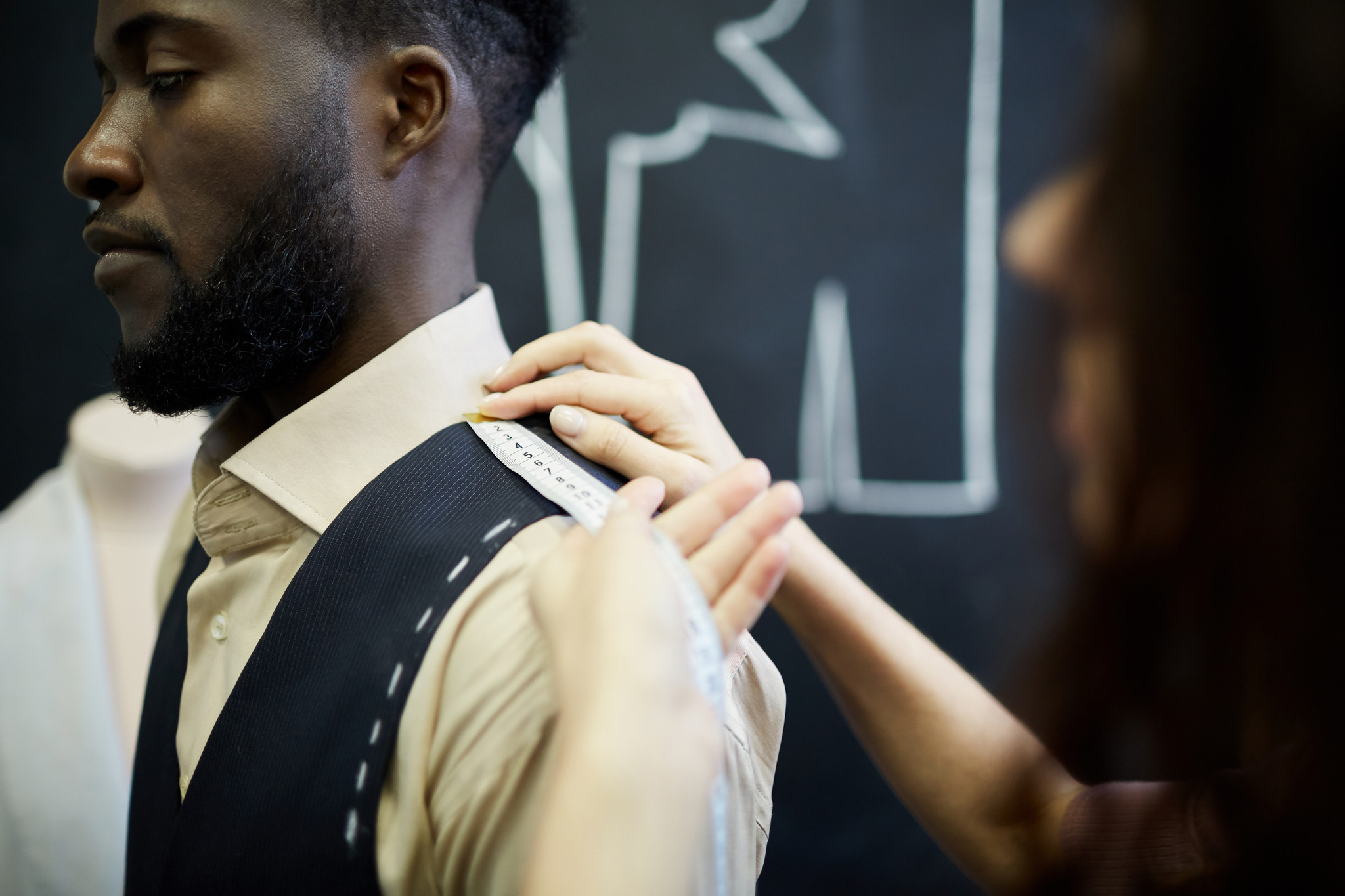 Bespoke garment is created without the use of a pre-existing pattern. It is traditionally cut from a pattern that is drafted from scratch for each client.
Bespoke experience at League of Rebels includes: Bespoke Suits from Pattern, Bespoke Shirts done on-site and Women's Tailoring.
If you are not sure which route to take between ready-to-wear or made-to-measure, our Bespoke client managers will guide you through all available options, and help select the most appropriate for your needs, on a personal shopping visit.
Schedule your visit to the store!