Mastering Elegance: The Art of Black Tie Attire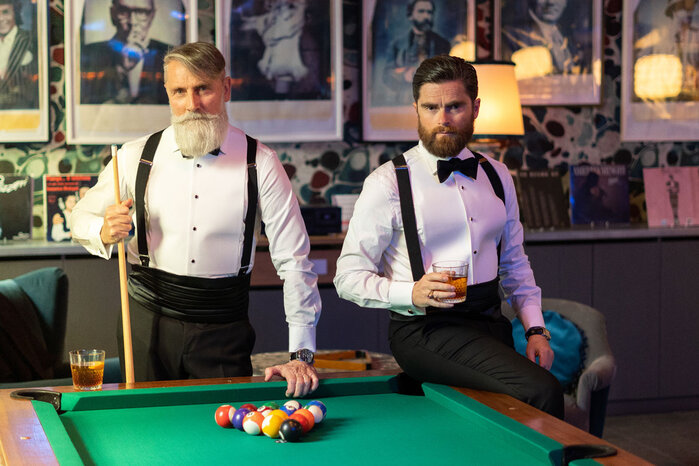 The Foundation: The Black Tie Suit
At the heart of every black tie outfit is the suit itself. Opt for a well-fitted, single-breasted tuxedo jacket in classic black or midnight blue. The lapels should be peaked or shawl collared, lending an air of sophistication. The trousers should be in the same fabric, featuring a black satin stripe down the leg or waist band (without belt loops) for that quintessential touch of luxury. Ensure that the jacket's buttons and trouser fasteners are covered in satin for a polished finish.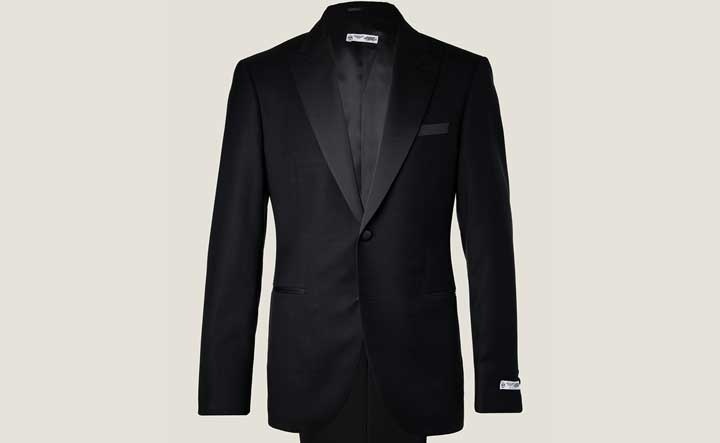 The Elegance of the Dress Shirt
A crisp white dress shirt is the canvas upon which the rest of your ensemble will shine. A pleated or piqué bib front adds a refined texture, while a wingtip collar or a spread collar accommodates your choice of tie. Remember, a black tie affair calls for a pleated front, and French cuffs to accommodate elegant cufflinks. You may also opt for a covered placket, self-patterned shirt.
The Art of the Bow Tie
The bow tie is a hallmark of black tie attire. Opt for a classic black silk self-tie bow tie that you tie yourself, as it exudes authenticity and a touch of sophistication. Perfecting the bow tie may take practice, but the result is well worth the effort. Alternatively, pre-tied bow ties are also acceptable, particularly if you're still mastering the art of tying.
Accessorizing with Finesse
Accessorizing is where you can inject a touch of personal style into your ensemble. A black silk cummerbund is often worn to cover the waistband and adds a refined touch. A pocket square, preferably white or in a subtle pattern, should peek out from your jacket pocket, displaying your attention to detail. Opt for minimalist cufflinks and a sleek dress watch to complete the look without overpowering it.
The Finishing Flourish: Footwear and Socks
Black patent leather oxford shoes are the quintessential choice for a black tie event. Their shiny finish and minimalist design complement the overall elegance of the outfit. Complete the look with over-the-calf black silk socks, ensuring there's no skin showing when seated.
modern gentlemen also take on velvet loafers for a spin on the classic ensemble.
Understanding Fit and Tailoring
Perhaps the most important aspect of your black tie outfit is its fit. Ill-fitting attire can undermine the entire look, so invest in professional tailoring. Ensure your jacket's shoulders align with your natural shoulder line, and it doesn't pull at the buttons when fastened. Trousers should rest comfortably at your waist and break slightly over the shoes.
In Closing
Embracing the black tie dress code is a celebration of timeless style and impeccable taste. By paying attention to each element of the ensemble, from the suit's cut to the smallest accessory, you create a look that exudes elegance and sophistication. Remember, black tie events are an opportunity to showcase your appreciation for tradition while allowing your individuality to shine through subtle details. So, step confidently into the world of black tie affairs, knowing that your outfit is a masterpiece of sartorial excellence.