NBA Draft with Jaime Jaquez Jr.
Travelling Tailors from League of Rebels meet NBA # 18 pick for Miami HEAT.
Pre-Draft: Los Angeles
Fun day at Chateau Marmont in West Hollywood for the League of Rebels team. NBA 1st Round Draft prospect out of UCLA - Jaime Jaquez, Jr is Draft Day ready. 
Our travelling tailor trip was not only to fit private clients such as Jaime, but to learn his particular fashion style and go through the process of reviewing fabrics and designing both his looks for draft night, as well as his Miami press conference outfit. 
Jaime, who has a California-surfer style chose colors and designs to compliment this.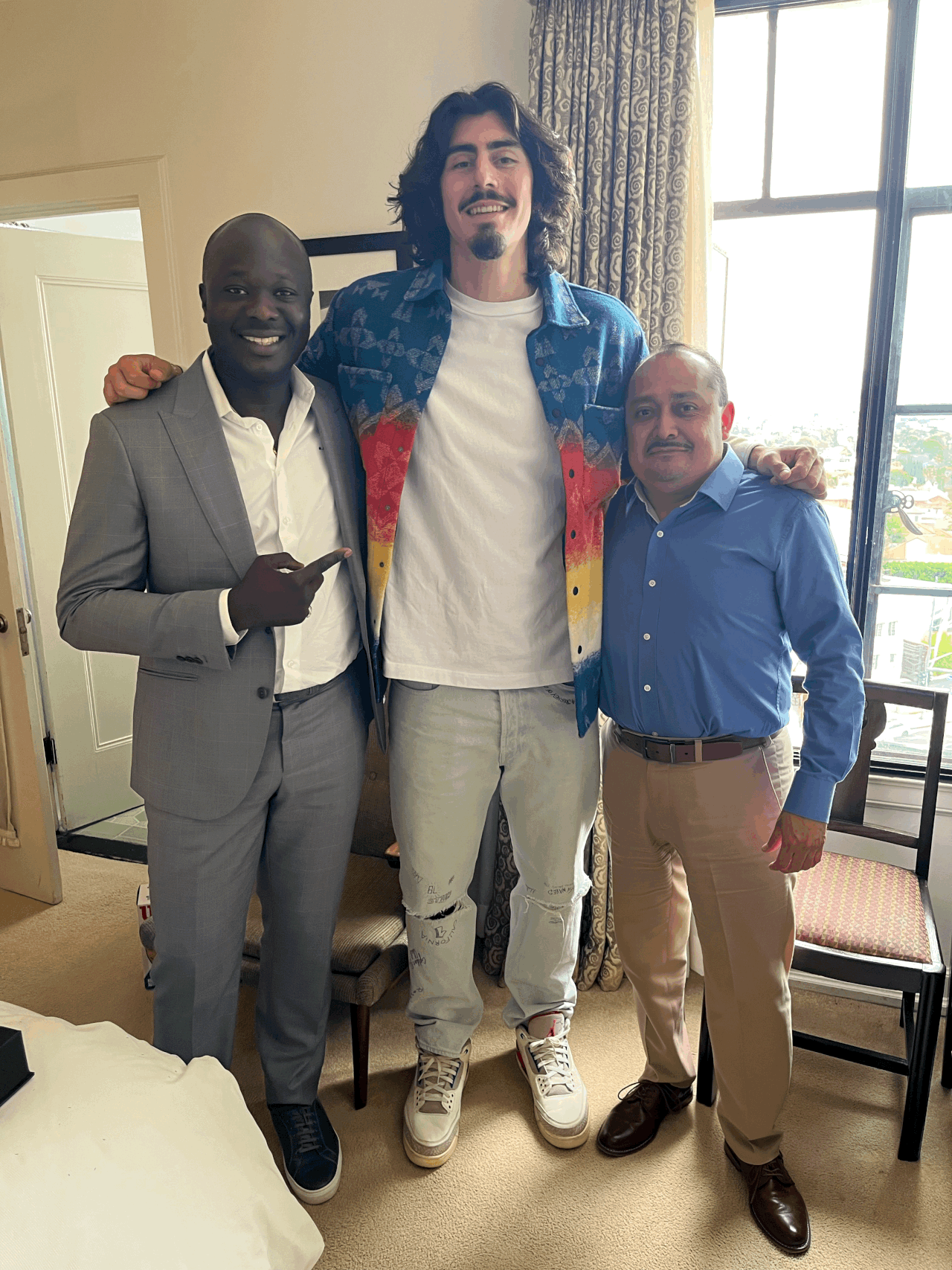 Being himself on the streets of NYC – great things ahead!
Time to suit-up!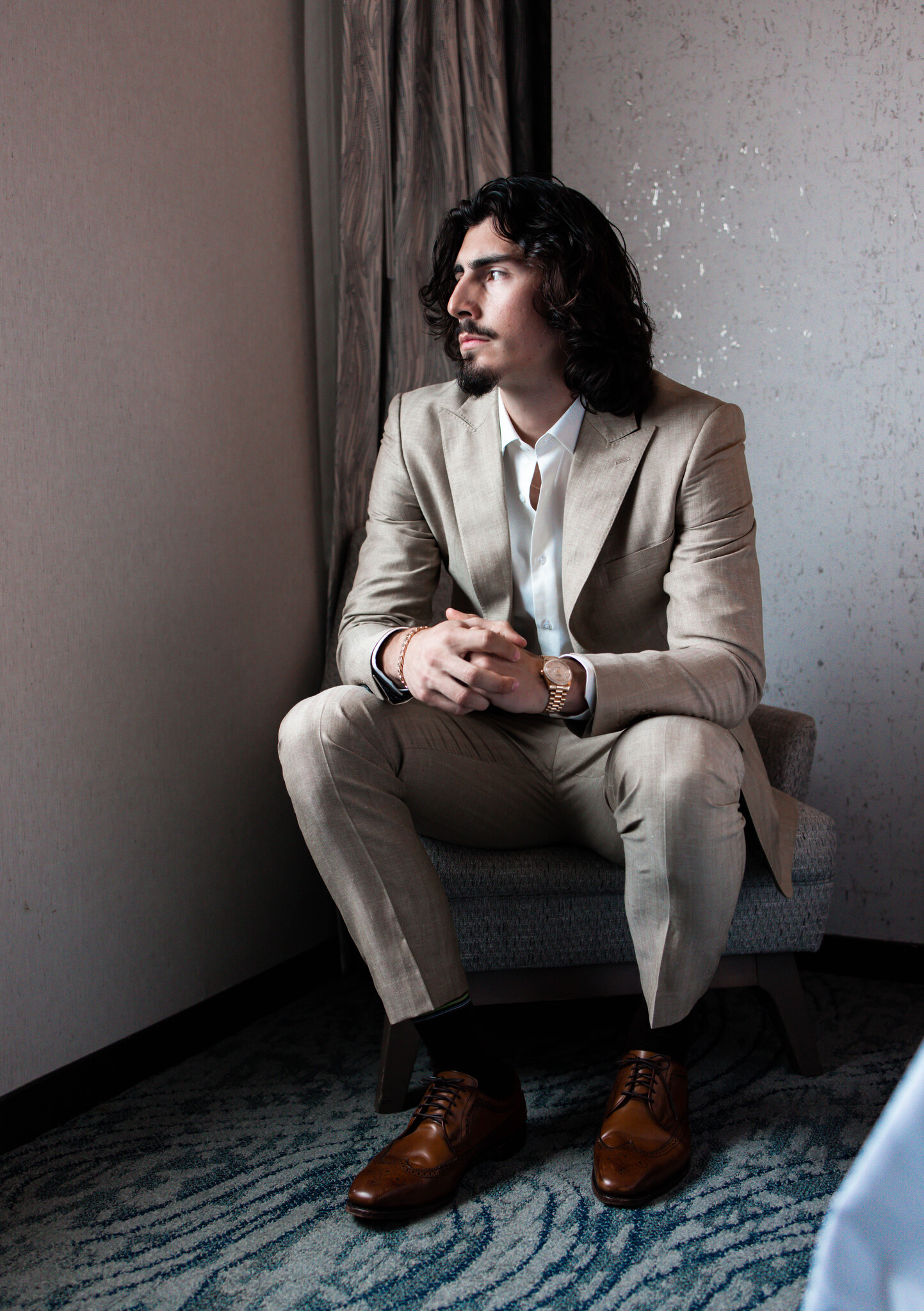 Final touch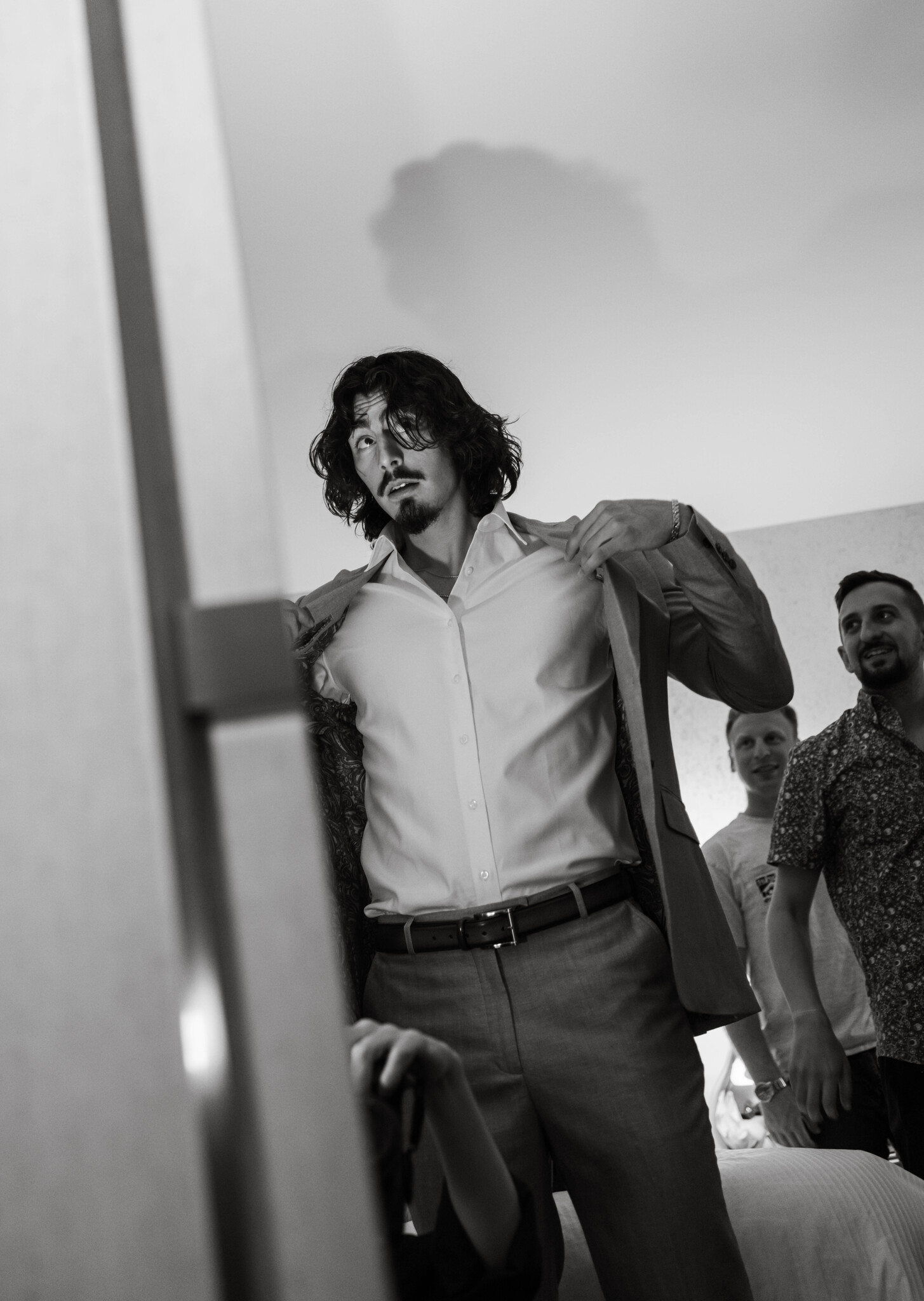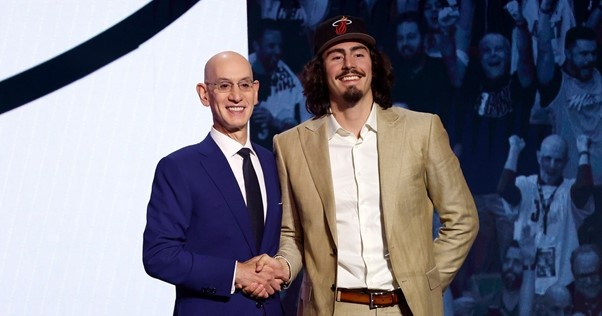 Press Conference - NBA Draft 2023