Pitti Uomo in Winter: A Stylish Cold-Weather Fashion Scene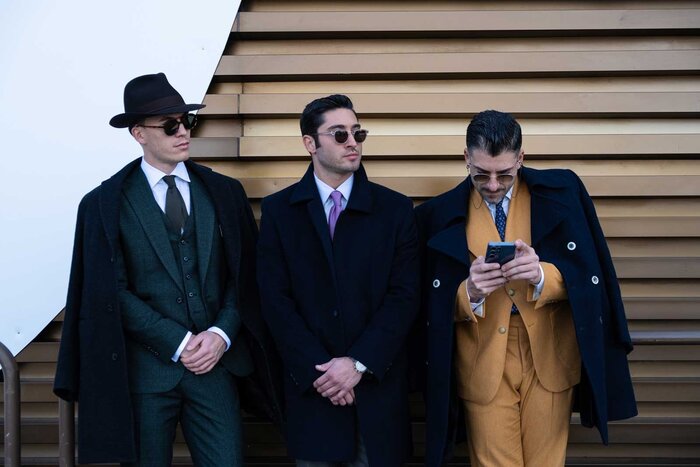 Pitti Uomo, the renowned international trade show in Florence, Italy, is synonymous with avant-garde fashion, sartorial elegance, and timeless style. While the event is traditionally held in the summer, attending Pitti Uomo in winter offers a unique opportunity to showcase your fashion prowess in the chillier months. In this blog post, we'll explore how to embrace Pitti Uomo in winter, staying warm without compromising on style, and making a statement at one of the fashion world's most prestigious events.
Layering: The Winter Fashion Mantra
One of the golden rules of winter fashion is layering. Pitti Uomo in winter provides the perfect backdrop to showcase your layering skills. Start with a well-fitted base layer, such as a merino wool sweater or a cashmere turtleneck. Layer it with a tailored shirt and a waistcoat for added sophistication. Top the ensemble with a tailored overcoat in a luxurious fabric like wool or cashmere. The key is to mix textures and patterns subtly to create depth and visual interest.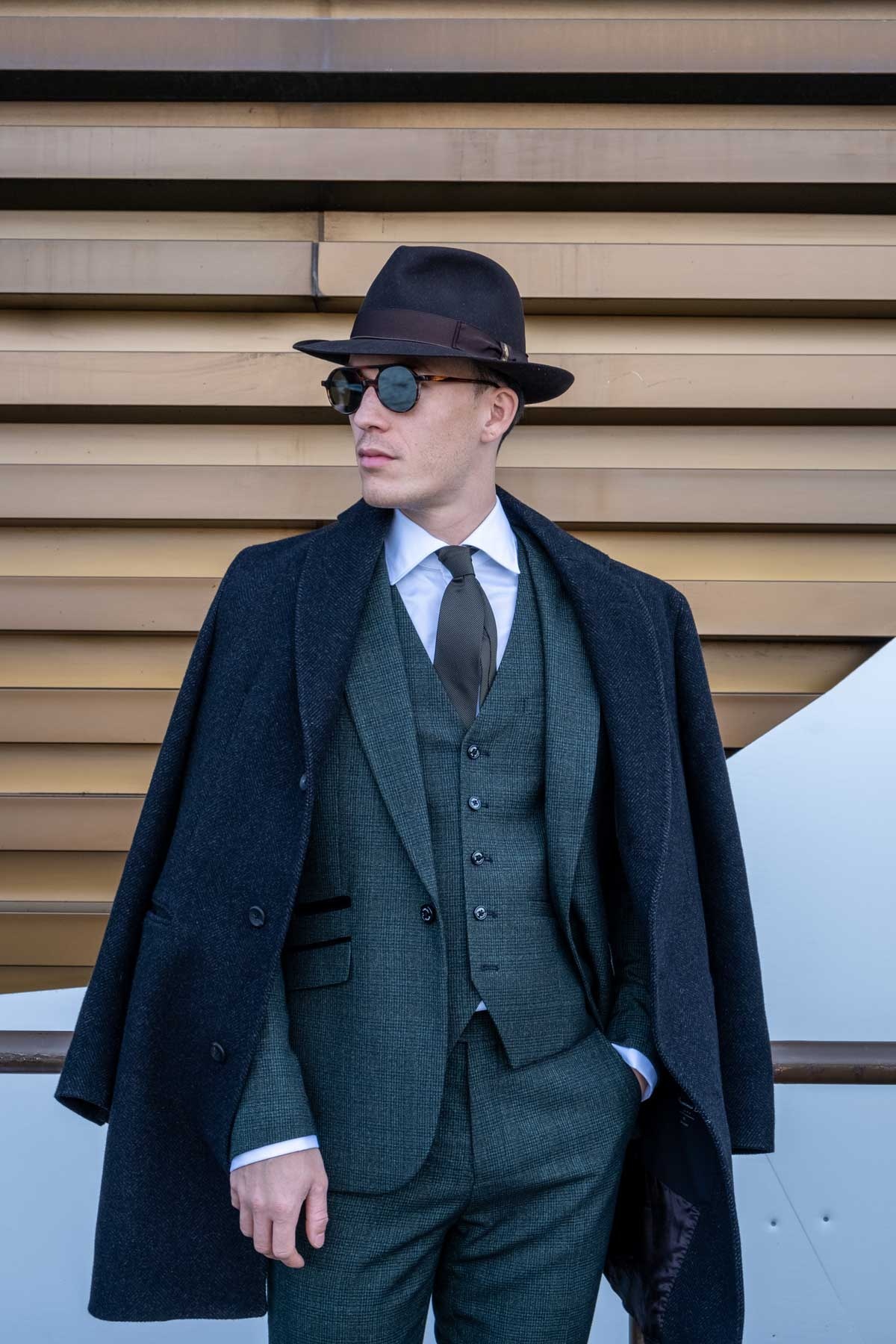 The Power of Accessories
Accessories play a pivotal role in winter fashion. At Pitti Uomo, attention to detail is key. Opt for leather gloves, a cashmere scarf, and a stylish fedora or a classic flat cap to complete your look. Don't forget a statement watch and a pocket square in your coat's breast pocket. These subtle touches can elevate your outfit and demonstrate your understanding of the finer nuances of menswear.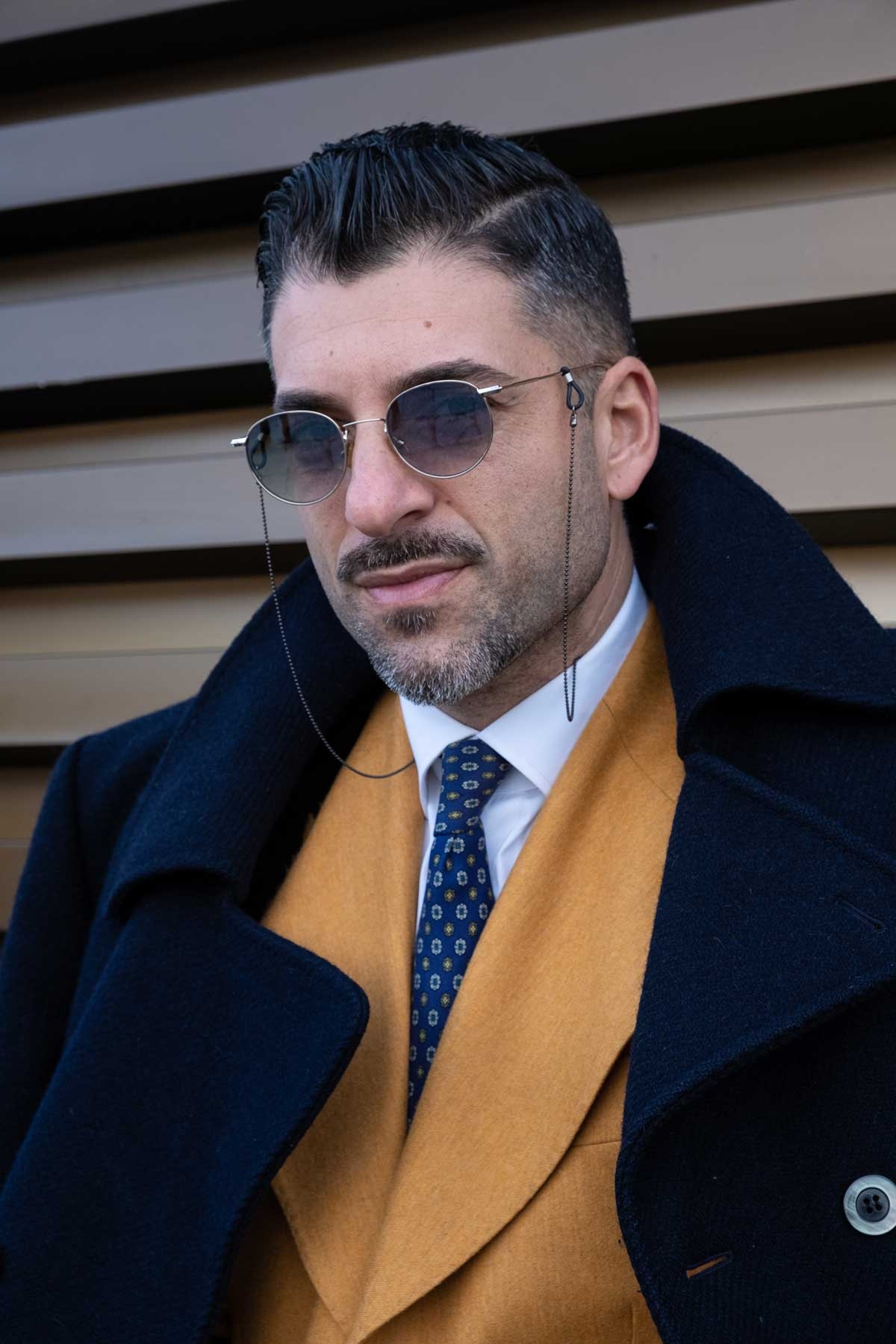 Footwear: Striking the Balance Between Style and Warmth
In winter, your choice of footwear is crucial. While you want to make a statement with your shoes, you also need to ensure they provide adequate warmth and protection. Invest in a pair of high-quality leather boots with a sturdy sole. Chelsea boots or brogue boots are excellent choices as they exude sophistication while offering practicality in winter weather. Make sure to wear warm, moisture-wicking socks to keep your feet cozy throughout the event.
Experimenting with Fabrics and Textures
Winter fashion allows for a rich variety of fabrics and textures. Embrace the warmth of tweed, corduroy, and velvet in your outfits. A tweed blazer paired with tailored trousers or a corduroy suit can make a strong statement at Pitti Uomo. Mixing these fabrics with smoother textures like silk or cotton shirts creates a visually appealing contrast, adding depth to your ensemble.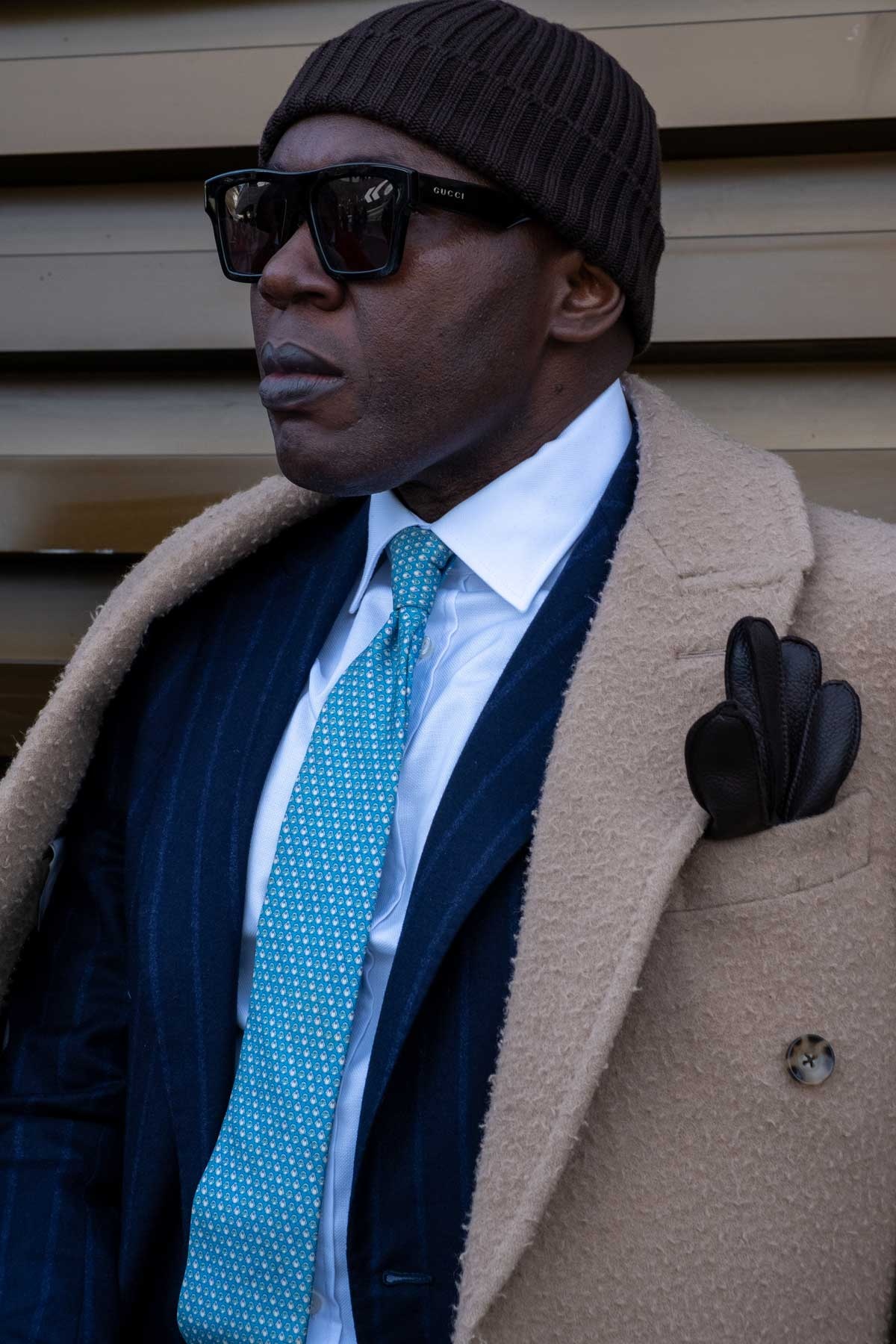 Colors: Elegance in Every Hue
While winter fashion often features muted tones, Pitti Uomo encourages the use of bold, sophisticated colors. Deep burgundy, forest green, and charcoal gray are excellent choices for winter events. Experiment with these colors in your coats, suits, and accessories. A well-coordinated color palette can create a striking visual impact and set you apart from the crowd.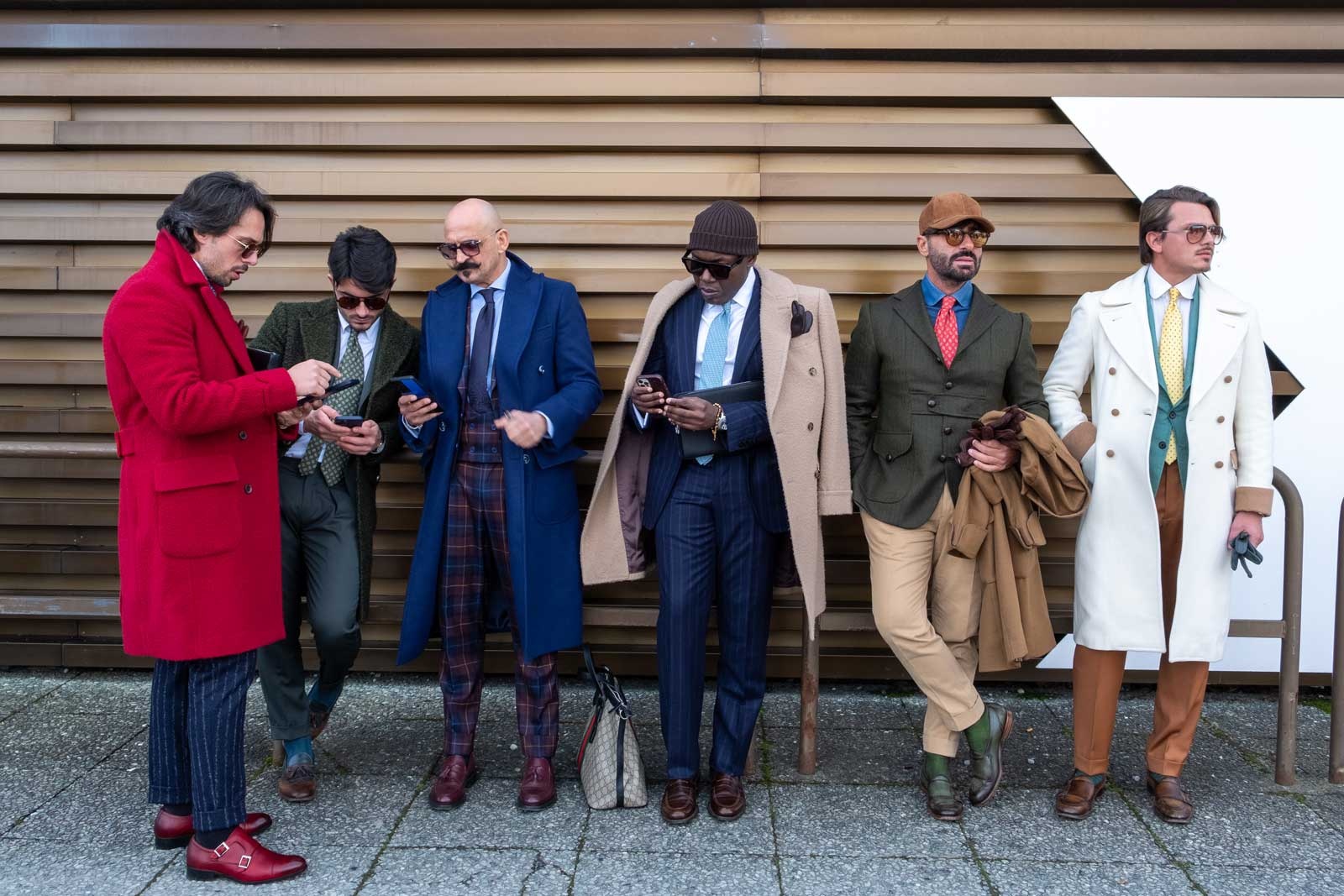 Attending Pitti Uomo in winter is an exciting opportunity to showcase your style and fashion expertise in a challenging season. By mastering the art of layering, paying attention to accessories, choosing the right footwear, experimenting with fabrics and textures, and embracing elegant colors, you can create a winter wardrobe that turns heads and makes a lasting impression. So, don your finest winter attire, exude confidence, and let your impeccable style shine at Pitti Uomo, even in the colder months.