Road to Le Marche - Italy's Shoe Region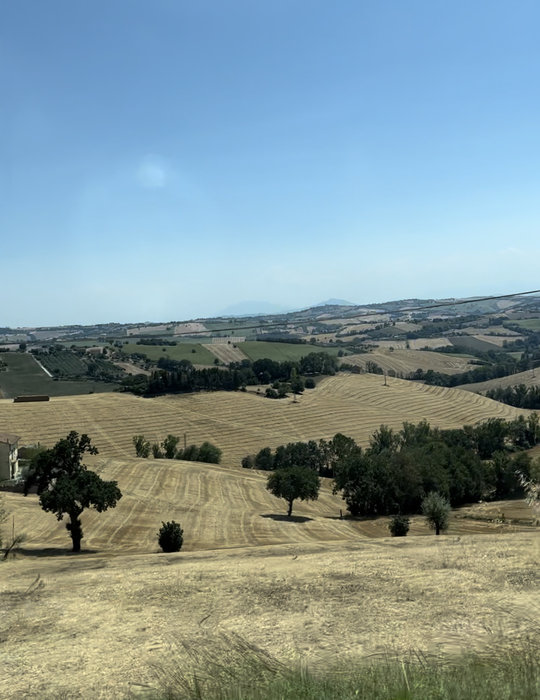 When League of Rebels begun it's entry into the shoe business a few years ago, we started off in Spain; where we continue to manufacture beautiful shoes to date.
However, some time in 2022, we decided to diversify our shoe production by expanding into Italy.
When it comes to the shoe business in Italy, all roads typically lead to 'Le Marche' - The center point of shoes production in the Civitanova Marche region of Italy.
Rules of Engagement: 
As family remains at the center of our business, specific attention is given to relationships - which also applies to partners at all levels. Hence, the first major step to any potential partner for me, is an in-person visit.
Blitzkrieg // Slow, slow, Quick, quick:
As the son of a military general, it's no surprise that we take a good number of military tactics in both family and business relationships. So, in true military fashion, blitzkrieg is a mantra we've lived by (done business) for many years. 
Every new supplier relationship is intentionally slowly and cautiously approached. Taking time to meet, discuss, spending time together - but most importantly eating together. This has been a key stepping stone for the many long-lasting business relationships we have built. 
After this slow process though, we then immediately need to move fast. Speed to market being key!  
The 12-month Test: 
In gauging our speed to market ability, the next crucial test we take is - Before the Earth orbits the sun, or before our next meeting, we must have successfully completed a production deal - 
Design, planning, production, logistics, and most importantly sales report. These steps must all be checked, otherwise there is little to no reason to meet again.
Italian Shoe Production Partnership 
In July of 2022 during my Summer break, I decided to take a road trip from Salerno (Campania) to Civitanova Marche (Ancona), to meet with newly acquainted potential partners - Lorenzo 1 & Lorenzo 2 in Le Marche, and to also explore the region for it's shoe production opportunities. 
After spending about 6-hours between 2 cafe+croissant breaks, lunch, a scenic drive across the mountains, and a few vendor location visits, we then finally got to sit and talk shop for the last 40-somewhat minutes of our meeting. 
Now, 8 months later, our first shoe designs manufactured in Italy have arrived in Austin, as part of our Spring/Summer 2023 collection. 
We already have multiple shoe designs in production through Spring/Summer 2024. So there is much to be thankful for about this new relationship. Naturally, Both Lorenzo's and myself have formed a genuine bond of friendship, like brothers, and I cannot wait to get back to visit them this Summer - and enjoy another bottle (maybe 3) of Verdicchio dei Castelli di Jesi. 
A presto!